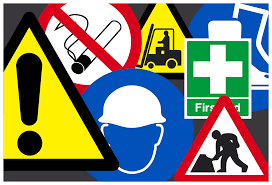 Introduction
The importance of health and safety in the workplace is based upon the principle of co-operating and linking all the relevant initiatives, policies and opportunities together. Being conscious of health and safety policies can successfully balance the needs of individuals with the needs of an organisation.
Qualification Overview:
This qualification is designed for those learners either currently working or those returning or starting work and wishing to gain a nationally recognised qualification in health and safety.
Entry requirements:
Learners are required to be 14 years of age or above.
Topics covered:
The qualification provides learners with an understanding of the main responsibilities of employees and employers with regards to health and safety, steps to a risk assessment and how they can reduce accidents, near misses and ill-health, typical hazards and controls in a workplace, common causes of accidents, near misses and ill-health, emergency procedures and the importance of recording accidents, near misses and ill-health.
Assessment method:
This qualification is assessed by a multiple-choice examination.
Course Duration:
Progression:
Upon successful completion of this qualification, learners may wish to continue their development by undertaking a higher level award in Health and Safety or in Risk Assessment.