Personal Development for Employability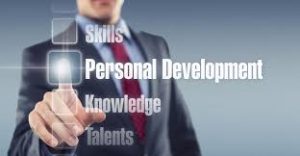 Introduction
It is important to continuously develop in order to improve and expand skills and knowledge needed for good job prospects.
Qualification Overview:
These qualifications provide individuals with the knowledge and understanding to enhance their success in employment in a range of different occupational sectors. It is also aimed at individuals who wish to prepare for further learning or training and it develops the knowledge and skills that are needed for employment. These courses provide the opportunities for learners to complete workplace taster units, allowing them to understand the requirements of their chosen sector. The content is designed to be flexible for learners.
Entry Requirements:
It is recommended that learners have a good level of literacy (verbal and written) skills.
Learners should be 14 years or above
Topics Covered:
Units include self-assessment, managing own health and safety at work, effective teamwork, building working relationships with customers, developing effective communication skills for the workplace, investigating rights and responsibilities at work and personal behaviour for success.
Assessment method:
This qualification is assessed by a portfolio of evidence.
Course Duration:
1 to 3 months depending on course level
Progression:
Upon completion of this course, learners would be encouraged to progress onto other training courses which would be beneficial to them.