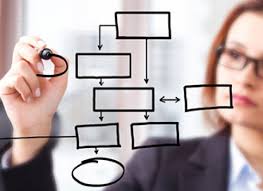 Introduction
These courses are suitable for a wide range of office-based job roles in the private sector and government departments and they are very flexible.
Qualification Overview:
Business administrator's role involves demonstrating strong communication skills (both written and verbal) and adopting a proactive approach to developing skills. The responsibilities of the role are to support and engage with different parts of the organisation and interact with internal or external customers and therefore administrators need a broad range of skills to work efficiently and to help increase business productivity.
The aim of the course is to equip learners with the ability to recognise the skills, knowledge and behaviours that they require in their job roles and to improve any that they lack, in order to gain the qualification. On completion of the course, learners should be able to carry out their responsibilities at work more effectively, have a greater understanding of the skills needed to perform their job roles, and how their roles fit into their various organisations.
The course can also be adapted to provide a customised qualification for people working in specialist areas such as:
FE/HE Colleges
Human Resources
Hospitals
Local Council Departments
Entry Requirements:
It is advised that learners have a basic level of English skills before enrolling onto this qualification.
Learners should be 16 years or above
Should be working, volunteering or on practical placement in the industry, as they would need to show competence in both knowledge and skills.
Topics Covered:
These include manage your performance in a business environment, evaluate and improve own performance in a business environment, solve business problems, negotiate in a business environment, design and produce documents in a business environment, support the organisation of business travel or accommodation, plan and organise meetings and deliver, monitor and evaluate customer service to external customers.
Assessment Method:
This qualification is assessed by a portfolio of evidence.
Course Duration:
6 to 18 months depending on course level
Progression:
Progression routes could include further qualifications within Business Administration, Customer Service, Team Leading or Management.